About Our Lights
We began our first computer controlled light display in 2017 with a 16-channel display that had light strings on bushes, our tree, and the outline of the roof. Fast forward to 2021 and have moved to using 100% RGB pixels in the show. We have even convinced some of our amazing neighbors to get in on the fun! To make this a reality we designed and developed our very own 4-channel wireless controller! The neighbors now have synchronized trees and houses up and down the street, so stop by and enjoy the show!

Why do you do this?
It's my brother's fault! He has had an incredible computer controlled light display in Virginia for over 20 years. I always said that I wanted to do one, but I just never got around to it. Now that I have, I see why he has so much fun! I love building props and the electronics that run the show, so it has become a great hobby, and you can even shop in our store for some of our designs.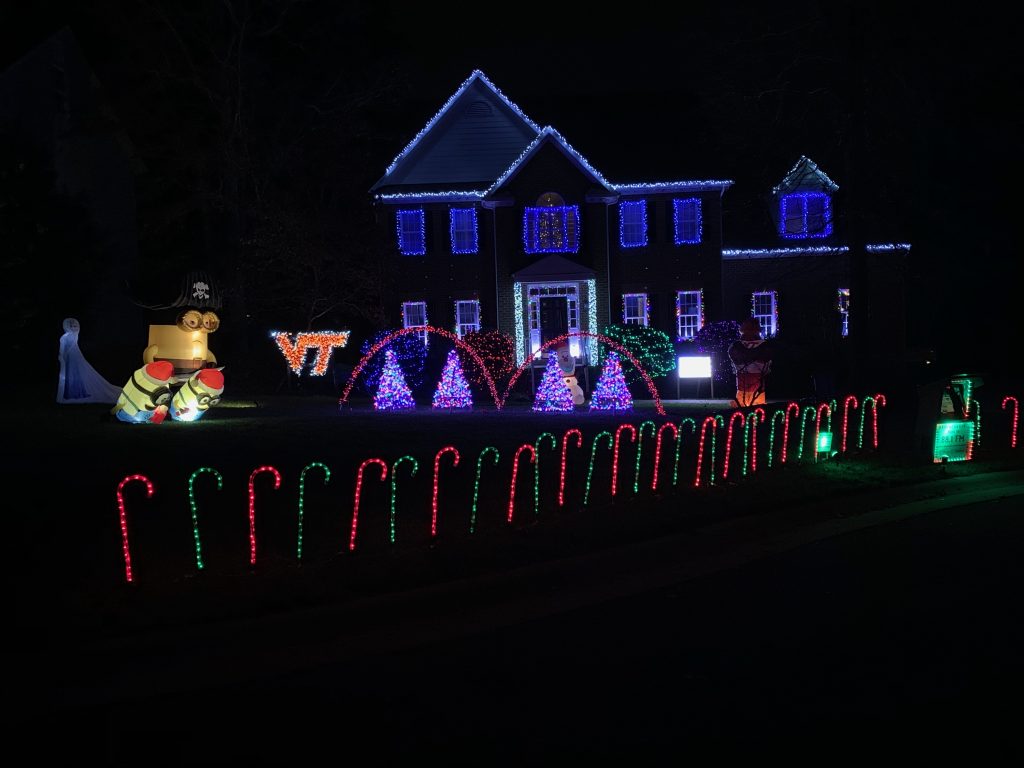 Interested in finding out how all of this works? Read about How It Works or look Behind The Scenes to learn more. You can also message us using our contact form!
Current Shows:
Richmond, VA – 112 Channels
McKinney, TX – 235,378 Channels
Tampa, FL – 16 Channels
League City, TX – 16 Channels
Roswell, GA – 16 Channels
Our McKinney, TX show by the numbers:
2017
2023
Houses with lights
1
4
Trees with lights
0
15
Channels
16
235,378
BusbeeChristmas
Custom Controllers
0
12
AC Controllers
1
4
Pixel Controllers
0
3
Raspberry Pi
Computers
2
4
Individual Lights
1,750
We gave up counting!
New Props
Everything!
1st Year
8 LED Bushes
Roof Outline
Tree Lights
More Snowflakes
New Big Flake
Songs
6
40+ to choose from!